When I was on the McKesson account team for InnerWorkings, a large campaign project ended up in my project queue that gave me the opportunity to work with the corporate communications team and the operational team for human resources. Their objective was to make everyday transactions easier for their employees by modernizing their technology and simplifying their programs and processes. They wanted to empower employees, people leaders and senior leaders by giving them a greater ability to manage their careers at McKesson and lead their teams through the use of on-demand tools and resources. 
About HR&You: The ampersand represents a partnership between HR and the employees. The use of 'you' gives it a personal touch and it can cover all audience segments. The use of 'HR' clearly states who is sending the communication.
Job guide process: On the organizational side, both teams knew that a new job guide needed to be created. The guide would represent McKesson's career framework, a new global structure for categorizing and classifying jobs. For the design they requested a clean layout, have it be user-friendly and easily digestible, and fully editable. Knowing that the company loves PowerPoint, I thought it was the best program to design the job guide in. The outcome was a 230-page digital PDF with the flexibility to edit as much or as little as they desired.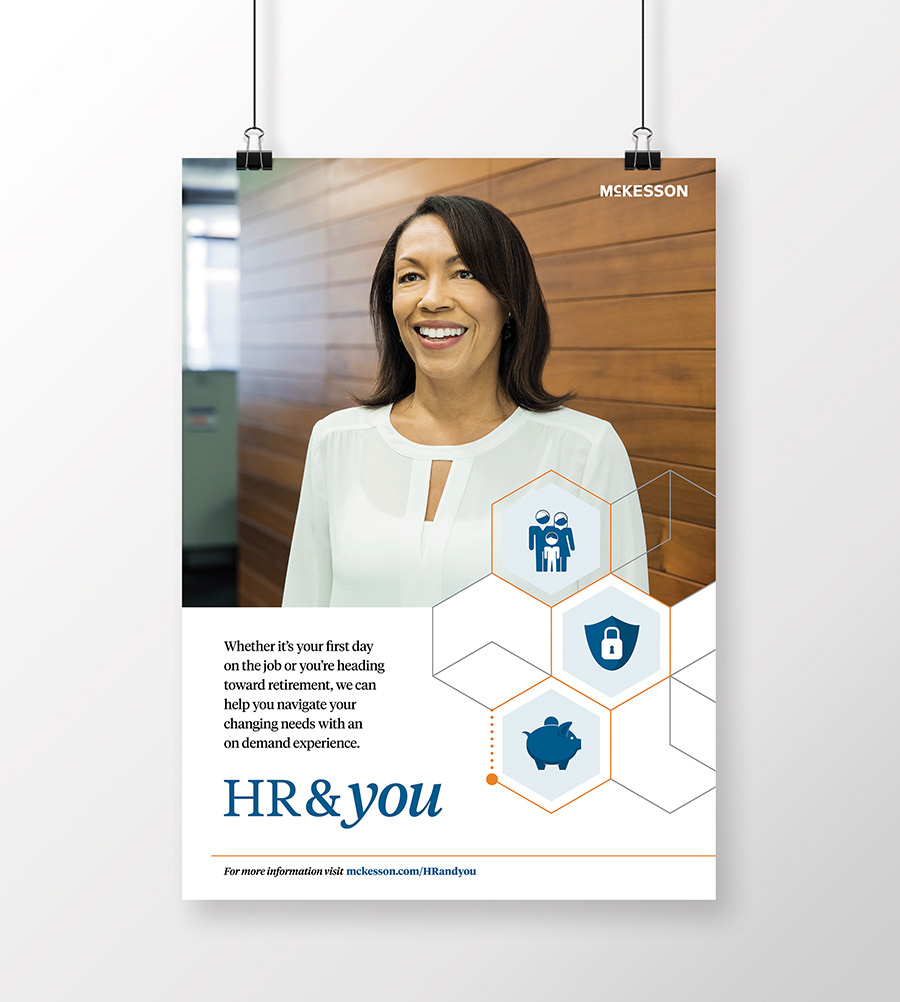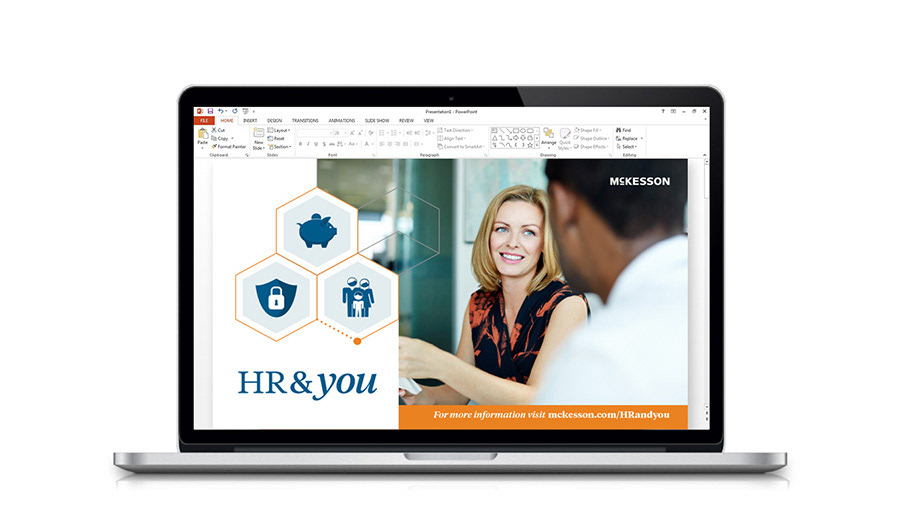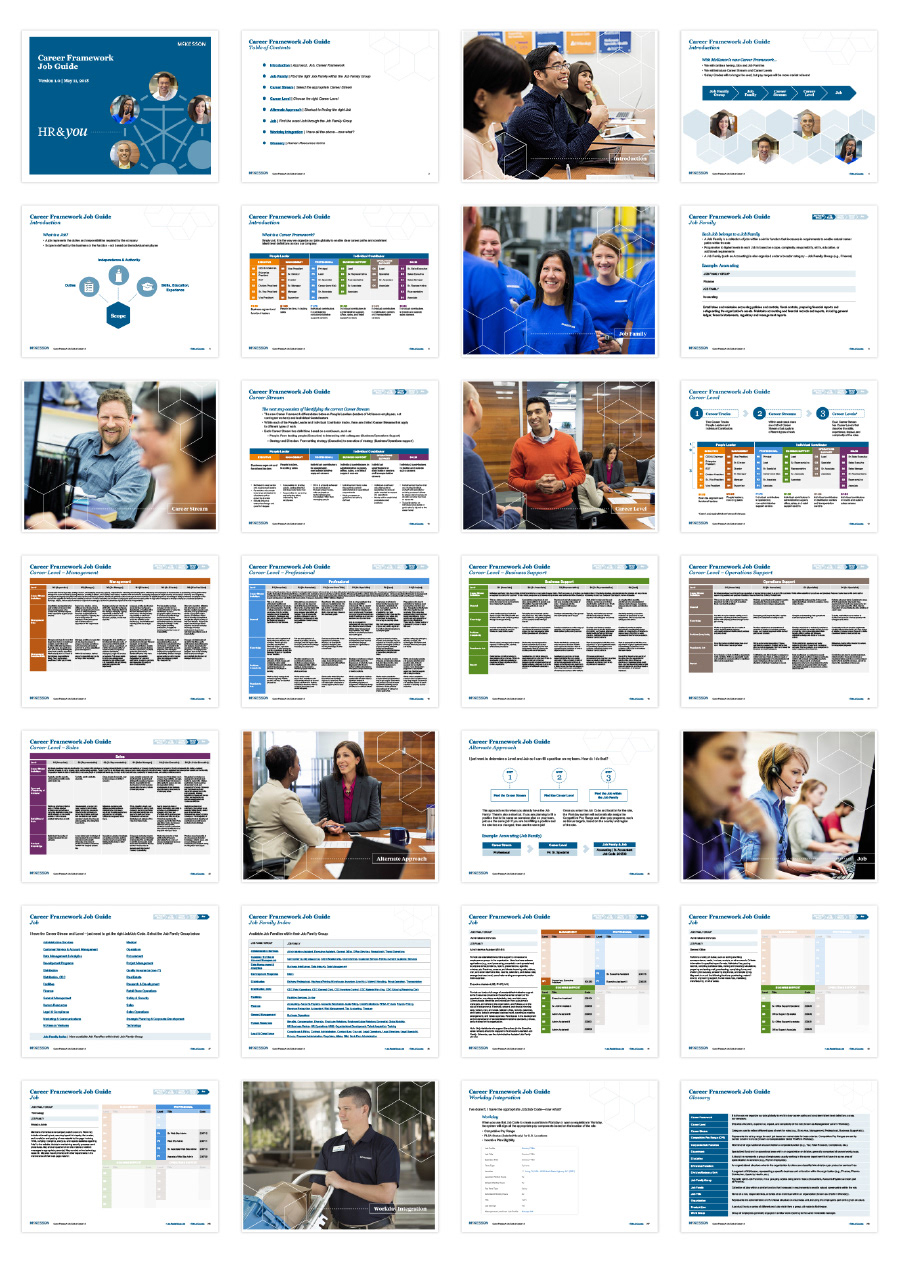 Career Framework Job Guide (selected pages)